Marketing and advertising are extremely important for any type of business, and different versions of them have existed over the decades. Of course, over time, the way that marketing works has changed, and the demands of the industry have transformed. Today, it's not just about information and communication flowing from the brand to the consumer – it's about the consumer having multiple options and, hence, making an informed decision.
Consumers today are smart and aren't going to jump on the "brand-wagon" unless they're fully convinced that your products/services align with their needs. However, this piece isn't about the consumer per se, but more about other brands and businesses that you might be targeting. Assuming that you own a brand that's trying to expand its network and subsequently increase sales and market reach, what are the different ways that you can market and promote it?
Any brand can opt for paid or sponsored advertisements but really, how effective are they?
Costs of these advertisements keep skyrocketing, but with everyone opting for a similar approach and promotional vehicle, the uniqueness of the medium gets lost somewhere. This is probably why one particular form of marketing in the B2B segment has gained significant popularity in recent times: influencer marketing.
Many people make the mistake of believing that influencer marketing is a strictly B2C concept, which couldn't be farther from the truth. B2B influencer marketing has been employed by many brands in recent times and has also been quite effective.
It is important to note, however, that influencer marketing can yield much faster and more effective results when it's directed at consumers. B2B results with this form of marketing is a slower process, requires a lot more strategic planning and cannot be counted on to deliver quick results.
The upside to this is that once the results start coming in, there's no looking back. B2B influencer marketing does wonders for a brand's reputation and credibility in the market and consequently translates into a broader market reach.
Let's understand how influencer marketing works for B2B with these 11 facts.
1) Influencer Marketing Benefits B2B more than B2C
While it might seem unlikely, influencer marketing benefits B2B transactions a lot more than B2C.
The reasoning behind this is that B2B involves business and operations that are bulk and much larger in volume. The average size of purchasing and sales with B2B is significantly larger and consists of a lot more revenue for any brand, and that's why the right kind of influencer marketing campaign — and teaming up with an influencer that genuinely reflects the objective of your campaign — can result in a significant increase in revenue and also expand your network.
Here are some great places to source the best people for the job:
2) B2B Influencer Marketing = Word-of-Mouth Campaigning
If B2B and B2C are to be compared, then the former is heavily influenced by word-of-mouth marketing.
A lot of different factors go into influencing how a consumer buys and which brand they decide to associate their purchases with, but for companies that need to collaborate with other businesses, it's got a lot to do with the credibility of a brand in that industry and how many other companies are opting to work with them.
---
Keep in mind that influencer marketing is technically one of the best marketing approaches for B2B because it's a rather glorified and amplified version of word-of-mouth campaigning.
Click To Tweet
---
When an influencer promotes a brand, the word spreads within the industry and brands start becoming more aware. After all, for other businesses, it's not just about purchasing and consuming, but more about seeking mutual gain and benefits. Word of mouth is and probably will always be the one form of marketing that will never lose its charm.
Learn More:
3) B2C Needs New Faces, but B2B Needs Reputable Faces
For consumer-directed influencer marketing, finding new faces and names to promote your brand is key. Popular and new faces always tend to work, because they generate curiosity and also engage the audience in the campaign. The higher the number of people who are talking about your brand, the more credibility your consumers are going to add on to it.
This works conversely when it comes to B2B influencer marketing. New faces and names don't generate curiosity, but rather lack the kind of reliability and reputation you're trying to establish. Now, if a known influencer in your industry begins advocating in favor of your brand, that holds a lot more value.
For example, someone who has been heralded an industry expert for years is a great choice to be an influencer for your brand or even someone who has been reviewing or talking about your line of work for a significant amount of time for their word to be trusted.
As per Olivia Ryan, when compiling your own database of potential influencers, here are some things you should look at:
Name
Niche
Fan base size
Social media channels (and links to them)
Strong points
Weak points
Contact info
Observations: write down their peculiarities (tend to use video a lot, has a great sense of humor, has lots of ads, our competition has him/her under contract, etc.)
4) Your Influencer MUST Have Thorough Knowledge of Your Brand
The glitz and glam of influencer marketing has its unique appeal, no doubt, but for B2B dealings it's just not enough. One wrong message communicated could completely negate the entire objective of your marketing campaign, and that tends to happen when the influencer(s) you decide to collaborate with lack critical knowledge about your brand and product.
Hence, you have two options: pick someone who already has detailed knowledge that can help your campaign become successful, or take the extra initiative to educate them and brief them thoroughly about your products before you kickstart the campaign.
Either way, your brief aims to ensure that your influencer is completely in sync with your brand ideals and also has technical knowledge as and when required. Remember, your audience is already well-versed with the nuances of your industry, and that's why you can't slip up.
5) Social Media Numbers Don't Count for B2B
Influencer marketing is a massively digital form of promotion, and that can't be denied. However, social media stats like number of followers or likes and comments on posts don't dictate the extent of one's influence, at least for B2B marketing.
---
It's true that the reach of an influencer who is directly promoting to consumers is quite heavily dependent on how many followers they have, but this doesn't hold true when other businesses and brands are your target audience.
Click To Tweet
---
A classic example of this is Seth Godin. This man is one of the most influential people in the world, and his word could very well be carved into stone.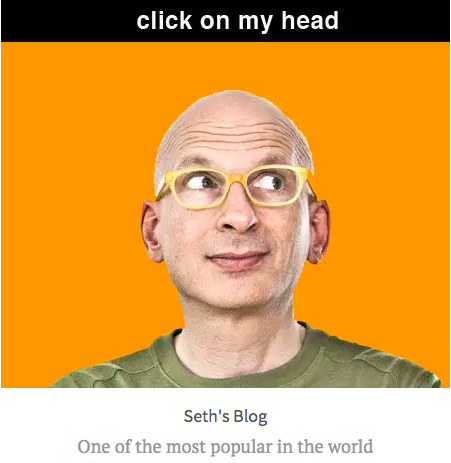 However, he doesn't even actively engage on social media, but does this make his influence any less credible or valuable? No.

So yes, B2B influencer marketing does work on multiple social platforms, but social numbers aren't indicative of how reliable or not an influencer is. This is where internal industry knowledge and circles come into play, and also why choosing an influencer very carefully is a crucial step.
Learn More:
6) Be Careful of B2B Influencer Conflicts
The B2B influencer marketing segment is a lot more sensitive to corporate and brand loyalty conflicts, which is why you need to be very careful about who you eventually sign on.
Influencers who work on short-term projects don't have any such restrictions or guidelines about who they can work with, but there are those influencers who are in long-standing contracts with other brands. These contracts restrict them from a number of things, even if they don't prohibit them from working with your brand.
So, ensure that you have all your facts right before you decide to divulge any key information about your marketing campaign with them. You should have an airtight agreement on what they will deliver and what you will give them in return, without any conflicts occurring with regards to their scope of involvement.
7) Trends Are Important in B2B Marketing
The consumer market is extremely volatile with trends coming and going quicker than spells of rain in Seattle. What's in vogue today might just drop in ratings overnight. And while you can't exactly control how these trends work, you can be smart and keep yourself up-to-date on them. This is where trend analysis and predictions come into play and, yes, it does have a direct correlation with influencer marketing.
The whole idea of opting for influencer marketing is about choosing a brand advocate who aligns with the ideals of your brand and presents it in the most sales-worthy way. If the current trends don't match up with your influencer marketing campaign, then no matter how good it is or how effective your influencer's communication is, the campaign is more likely to fail.
So all those articles and pieces of news about trends that you come across? Pay heed to them! Use Twitter lists, sign up for newsletters around influencer marketing, set up Google Alerts, etc.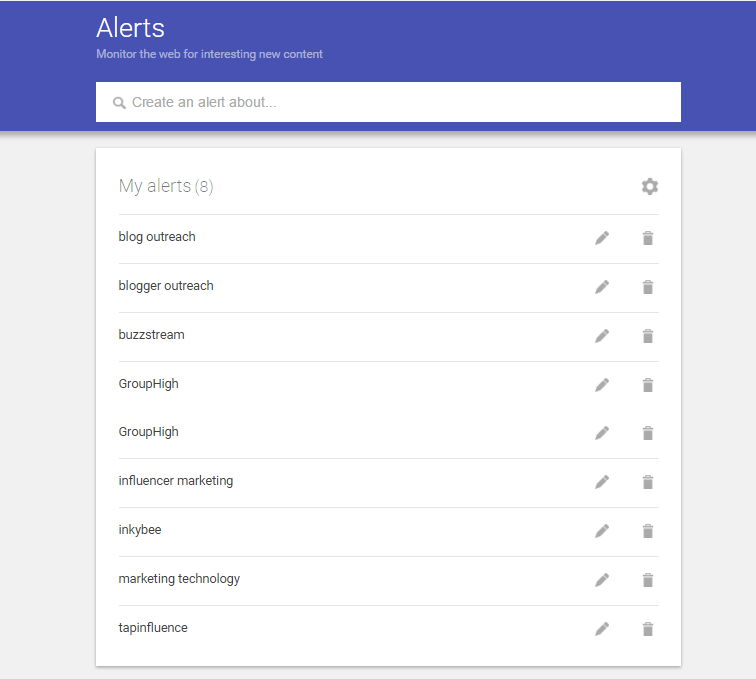 8) B2B Influencer Marketing Still Needs to Be Creative
There's a misconception that B2B influencer marketing tends to be more technically driven and less creatively inclined, and this is where the mindset needs to change. Influencer marketing in this niche has more than enough scope for creativity and mass appeal — it's just the minor details that need to be more fine-tuned and specific.
Even for a project that involves reviewing websites or creating guest posts for other websites, there's a whole bunch of creative aspects that you can add on to the campaign. The point is that influencer marketing between businesses and brands is no less competitive than launching a brand new product/service in the retail market. While your target audience comprises of industry experts who are looking for a business opportunity, they still want to be wowed by a concept and engaged by the thought process going into it.
Another bonus is that even your influencers are going to be more inclined to think outside the box and put their creative prowess to work!
Learn More:
9) A System Is Essential to Choose the Right Influencer
Going back to the drawing board to re-evaluate your influencer marketing strategy is essential, and this also means double checking if you've chosen the right influencers to team up with.
To help you better analyze this strategy, you can make a list of statistics and figures that you need to look into. If the numbers and metrics match the goals you're trying to achieve, then you know you're on the right path. This list can consist of the following:
Potential reach and ranking
Engagement statistics
Worst and best campaign performance
Growth graph
Media presence and reputation
Content relevancy and hashtags
Location-wise reach
Best results in terms of niche and industry
Coverage and topics
And with this list in place, you can make a more comprehensive decision about who and how many influencers get on board for your campaigns!
10) Co-creating with Your Influencer Is Key
The influencers you get on board can simply be advocates who recite word for word whatever you brief them about your campaign, or they can choose be part of the conception itself.
Many brands fail to see the importance of involving influencers for the entire process of creating an effective marketing campaign. This start-to-finish involvement not only works wonders for the end execution of the campaign, but also employs the much-needed involvement of the entire team.
And, of course, with your influencers working in tandem with you, the influx of ideas and strategies is going to be much more lucrative!
Learn More:
11) Create an Influencer Strategy
Instead of approaching influencers yourself each time, create an influencer program that attracts influencers to your brand instead:

If the perks and the association seem like a win-win situation, you're going to have influencers more interested in taking up partnerships with you for various campaigns.
It's about how well you package and present your brand to your potential market:
What is the communication tone you employ?
What is the overall message it conveys?
When someone thinks or speak of your brand, what are the adjectives they're using?
All of this and more adds on to your brand's profile, and when the larger picture comes into play, you're going to be reeling in the content creators and influencers without much effort.
Summing It Up
B2B influencer marketing involves a lot of planning and strategy, and also a ton of research before the campaign is launched. One wrong move could mean failure, but the right moves could propel your brand a thousand steps forward.
When you have your brand identity and positioning nailed down, even your marketing campaigns are going to follow suit and yield the kind of results you've always wanted.
The post 11 Facts You Should Know About B2B Influencer Marketing appeared first on Single Grain.